This section of the site contains photos of assorted devices – some of them landmarks in the history of Geloso, others less known – as well as accessories, publications,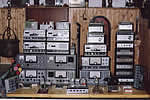 small close-ups, rare objects.
When exploring the pages you can click on the personal links at the side: these will take you to tables listing all the items each one of us has collected, divided by model, category and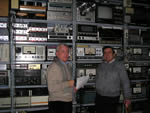 year of production.
Clicking on each model you can open a descriptive page with a photo and a short profile, as well as any notes and other data of interest; if you click on the photo, you'll see it enlarged.
We wish to point out that the objects shown in the photos are at present not for sale.
Happy browsing…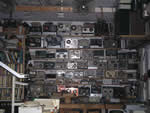 Thanks to Silvia Bonanomi for the translation.