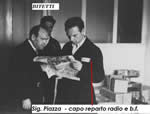 On 19th January, 2010 we met Erminio Piazza in his house in Vanzago (Milan).
He was surrounded by nice nieces, watching us at first as we were aliens, and by his wife who was doing the utmost in searching memories among the hundreds of photos relegated in a big drawer.
We have been promised that sooner or later she will find something for us.
Erminio Piazza enters Geloso in 1937, at the age of 15 years, in the factory in Viale Brenta 18.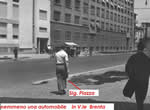 From 1942 to 1945 he participates in the Second World War in the Navy.
On September 9, 1943 he is protagonist of an episode of fight for which, by Decree of the President of the Republic of 21/3/1947, it was conferred him the cross of war to the military value (see reason below).
In 1946 he is back again in Geloso in the factory in viale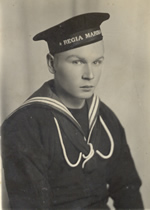 Brenta 29and, after a first experience in building loudspeakers, he deals with the production of the chassis of amplifiers, radio, TV, until becoming the person responsible of assembling of all products prior the final testing.
Since 1972 he will deal with the PASO products before joining the well-deserved retirement.
In reading the reasons for granting the cross of war to the military value, I think that that the last sentence, in a strange twist of fate, well summarizes a life devoted to the work.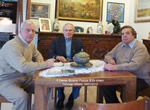 REASON:
Gunner pointer on antisubmarine patrol, attacked by German unity, opened fire on his own initiative, causing losses among the staff of enemy unit.
Remained in place until the end of fight, showing courage, calm and professional ability.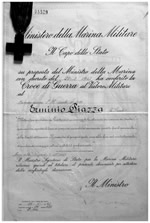 We thank Mr. Erminio Piazza for his willingness to the meeting and for the photographs he kindly wanted to give us , waiting for further information to be published for our visitors.Ringraziamo il